LG Electronics in the Turkish Patent Institute has received a fresh patent. It shows a smartphone with a punch hole inside the display to house the camera. LG is going to use this fresh technology for the first time. Since it is only a patent, however, there is no assurance that the light of day will ever be seen on this smartphone.
A punch hole in the top-left corner of the screen is shown in the schema. The positioning is distinct from that of certain Samsung products, where the punch hole is correctly positioned.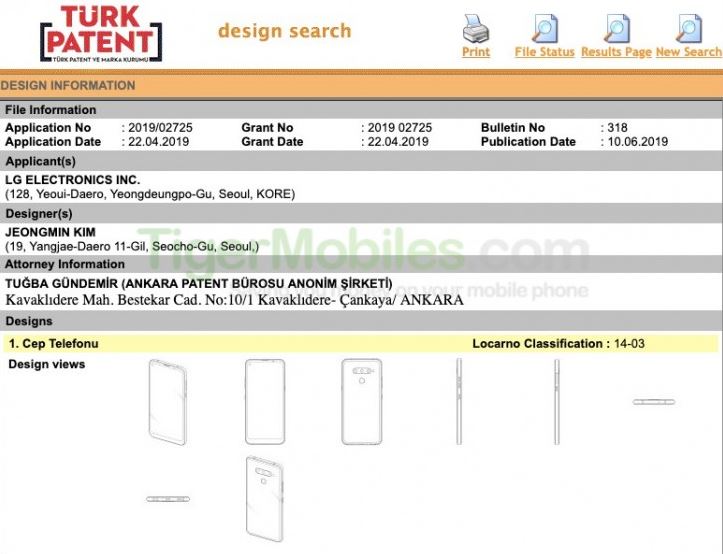 The back of the device demonstrates that the structure of the latest LG smartphones is very characteristic. It looks, for example, like last year's LG V40 ThinQ, with the fingerprint scanner mounted on the back. The FP positioning indicates that although LG eventually adopted a fresh technology like the Punch Hole model, but the company does not yet plan to have an under-fingerprint scanner.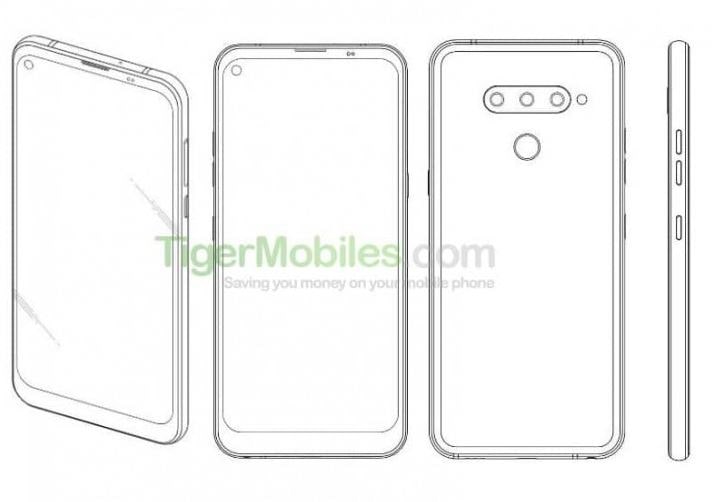 The patent in reference cannot be found in the publicly available database of the regulators, despite the search. This may have two meanings – it may be wrong or LG requested to keep it hidden from the public. So we suggest digesting this news with a pinch or two of salt and don't hold your breath for a LG punch holder. Don't be amazed, however, if it becomes a truth.
Read More: LG G8s ThinQ to Launch in Taiwan on June 28