One of the well-recognised smartphone giants Lenovo and Motorola announced back on Friday that users will get extended warranties of their devices till May 31st of 2020 due to COVID-19 Pandemic.
These warranty extensions are only applicable on smartphones as well as accessories of Lenovo and Motorola that are going to be expired on April 30th of 2020. Hence, Lenovo and Motorola are offering around 75 days warranty extension on its smartphones and accessories and users are now able to claim the warranty if a problem arises in their smartphone.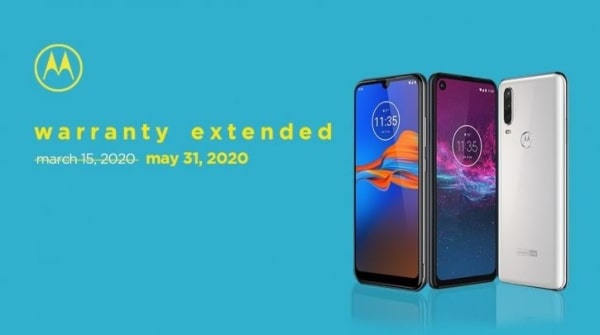 These smartphone manufacturers sent out a press release in which they have stated that "in order to provide better support to our customers, Lenovo and Motorola are offering warranty extension without any charge across the globe for up to 75 days – till 31st May 2020.
This will be applicable only on smartphones and accessories with warranties that going to be ended on April 30th of 2020."
Read More: How to Clean Your Smartphone to Fight Coronavirus
Lenovo and Motorola have added their warranties on smartphones and accessories to the list of others who have already done the same thing.
Huawei and Honor devices, on the other hand, have a warranty extension – followed by Realme which extends their smartphone warranty as well.
Moreover, OnePlus has recently expanded warranty for its smartphones. OnePlus extended a warranty and return date to May 31st of 2020. The world's number one smartphone brand "Samsung" has also extended its full portfolio warranty coverage to 31st May in Indi.
Samsung's extension offer is covering Samsung smartphones, laptops as well as appliances like air conditioners, washing machines, refrigerators, and TVs. In the COVID-19 Pandemic, it's indeed a bold move by manufacturers which is really appreciated.