Smartwatches, indeed, eye-catching tech products and Best Smartwatches for Kids are more than just a timepiece. Currently, available smartwatches from well-recognised brands are an exquisite introduction to the latest technology and, without a doubt, something that kids must have a great grasp of.
Very much like wearable devices, smartwatches for kids aren't only highly functional but equipped with a plethora of overwhelming features and interestingly, the demand for smartwatches is increasing more and more day by day and kids are quite excited to buy one.
With keeping all technological advancements into consideration, we have come up with Kids Smartwatches Buying Guide in which we have described some of the best smartwatches 2020 for kids in terms of durability, performance, and features.
1: Tick Talk 3.0 (Much Expensive)
Although Tick Talk 3.0 doesn't fall under £100 but the reason behind adding this watch is that it's one of the Top Kids Smartwatches in the market nowadays, with nearly every important feature in a standard smartphone, but a child ability between the age of 5 to 12.
This watch makes communication and GPS tracking much easier. Tick Talk is one of the more costly, but for good reason, smartwatches designed for kids. Three technologies were used by Tick Talk 3 – Wi-Fi, GPS, and LBS-to ensure accurate location results. You can track the position of your kid from 100 ft to 20 miles through LBS and 10-100 ft with GPS with stunning precision.
2: VTech Kidizoom DX2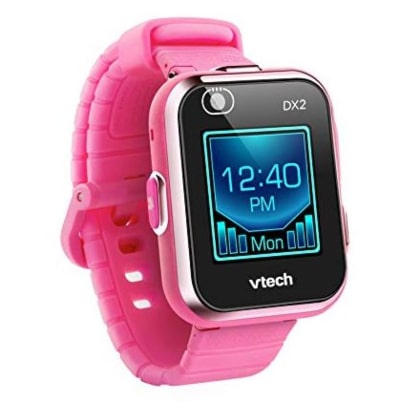 If you are looking for a Kid Smartwatch with GPS Tracker, VTech Kidizoom DX2 is not an excellent option – however, it's an ideal smartwatch for those who love playing games. This watch is a great blend of educational programs and enjoyable tools for kids to work for hours.
The Kidizoom Group is a global leader in the manufacture of creative educational goods for children of all ages, specializing in the manufacturing of electronic products for learning category toys. These gorgeously designed smartwatches enable kids to capture images, play games, watch videos, tell time and more. VTech Kidizoom DX2 is a multifunctional device for kids between 4 and 9 years of age.
3: Fitbit Ace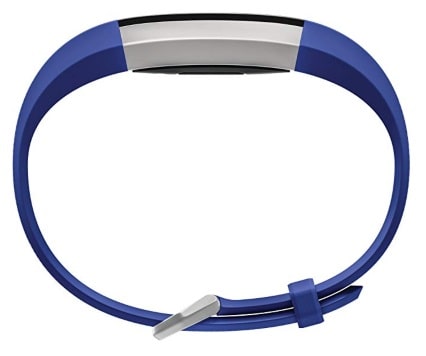 Smartwatches carry out a wide range of functions, but some are specially designed to do one thing. Through fitness management, from counting to tracking sleep patterns, the Fitbit Ace does the same things we've come to expect. Aside from syncing up to family Fitbit accounts and other Android and iOS apps, it tailors notifications and uses competition to encourage kids.
Though, the Fitbit ace is unable to provide GPS and doesn't provide any kind of bidirectional communication, like the VTech Kidizoom. While this fitness tracker is great for kids who need to get up and move, it is not a step further to offer additional parental control.
4: Garmin Vivofit Jr 2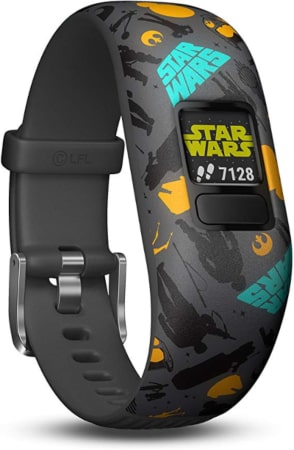 Garmin makes excellent health-based smartwatches and wants to make exercise more enjoyable for kids with immersive film themes. Each Gamin watch is decorated with a special cartoon or movie and includes themes in a unique style.
Disney princesses for girls and Spiderman and Captain America for boys are all the topics, but there is a load more. The watch also allows parents to plan their mobile activities and give the child a message to their smartwatch that displays what work needs to be done.
5: LG GizmoPal 2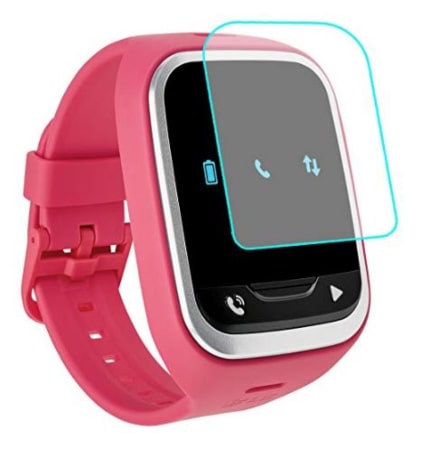 GizmoGadget needs no introduction – thanks to its offered interactive touchscreen display which is being used in LG GizmoPal 2. Besides, it provides you with voice and GPS tracking features and you can now set GPS limits and receive notifications if your child reaches them.
Naming LG Gizmo Pal 2 as one of the Best Smartwatches for Kids Today wouldn't be wrong as it's offering 7 different faces, five different styles, two different colours – red and blue, and fun choices for personalizing the app to the taste and style of your child.
6: Bluetooth Smartwatch Sazooy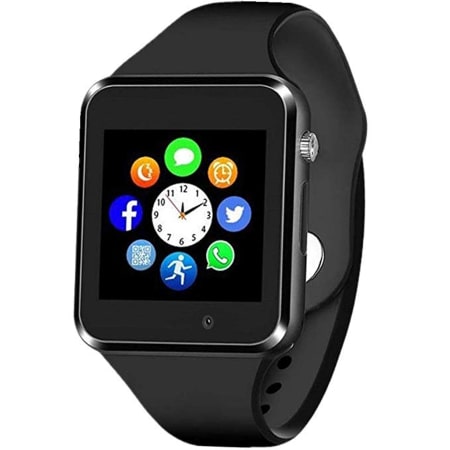 Another modern smartwatch for kids is named Bluetooth Smartwatch Sazooy from Sazooy Production Company. This gorgeously designed wristwatch is robust and comfortable to operate easily. It has a fitness tracker, a slot with a sim card and several games.
It's one of the best Smartwatches for Adults as well as kids both. The watch has an interesting and unique design that attracts attention. It has a built-in camera to assist users in taking pictures and videos. It features a fitness tracker to preserve your health and monitor your daily activities and body condition.
7: Tencent QQWatch
Tencent QQWatch is a Kids Waterproof Smartwatch that takes kids and toddlers enjoyment to the next level. This watch comes with an ability to text and call using a Nano SIM Card that supports a 2GB Data plan.
Parents now have an easy way of tracking their children with the GPS system and have an SOS feature to connect to their family members via a call and an emergency message. In addition, Tencent QQWatch offers a wide range of features, including group chat, image capture, reminder, alarm, voice message, class mode and more.
8: VTech Star Wars (Much Expensive)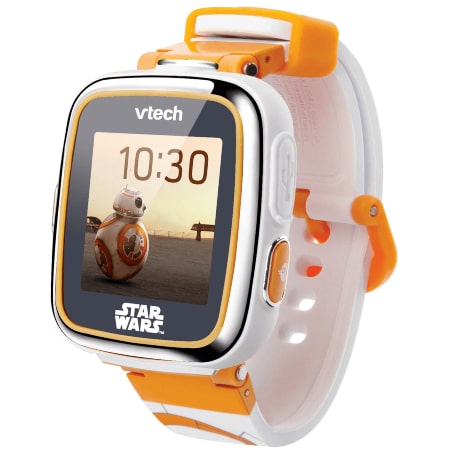 Are you looking for the First Order Stormtrooper camera-based smartwatch? VTech Star War has got you covered. Star Wars is the VTech Production Company's Smartwatch – designed exclusively for kids. The VTech Star Wars smartwatch for kids comes with a built-in camera that provides high-resolution images and videos.
The watch also features a movement sensor to activate sound effects. It provides options for the digital face and analog face clock because it is intended for kids.
9: Kurio 2.0+ Smartwatch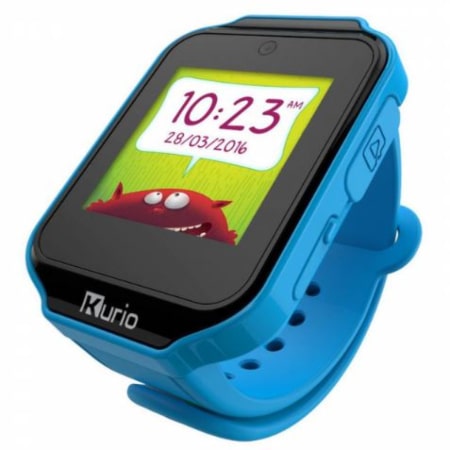 The Kurio watch 2.0 + is an attractively priced, simple and one of the Best Smartwatches for Children. The watch contains games and apps that can also be linked to other 2-player Kurio watches. The watch can also use Bluetooth to communicate with other Android devices and watches.
The Kurio Smartwatch 2.0 has a camera that also captures amazing selfies and record videos. Besides, one can use this amazingly designed watch as a music player.
10: Amazfit Bip by Huami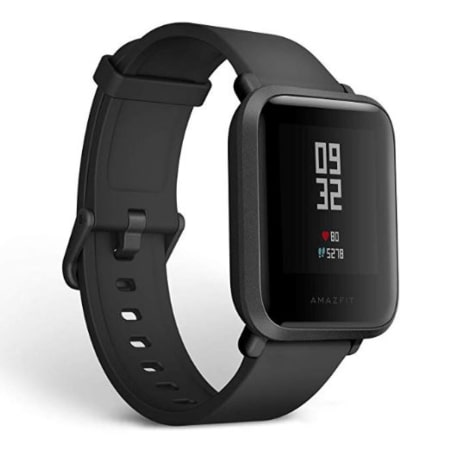 The Amazfit Bip smartwatch scenery is quite stirred by Huami – very much like they have with smartphone devices. The Huami Amazfit Bip is a prime example, with high-quality features at a very competitive price.
This children's smartwatch has top-line functionalities, such as GPS and heart rate monitoring, as well as sports and walking activities that can be tracked with special modes.
The watch also has a very narrow look with a large, clear and precise LCD touchscreen. A Bluetooth connection is also available to allow you to notify of texts, calls and social media activity.
What to Look for When Buying a Smartwatch for Kids?
Of course, everyone wants to have a simple and easy-to-use smartwatch – therefore, it's mandatory to look for kid-friendly buttons, easy-to-manipulate watch bands, big enough screens, watch compatibility with your smartphone and its battery. The design, however, varies from brand to brand but one should keep in mind that it should fit properly on your kid's wrist and comfortable as well. The last major thing to consider when buying Smartwatches for Teenagers is that check if a smartwatch is shock resistant or shockproof so that it wouldn't bother your kid to go outside along with it.