Perhaps there is no one now who is not aware of Huawei's current situation with the US Government. Huawei is going to be ceased by the many American companies and partnerships with Chinese smartphone makers.
For the future devices, not only Huawei's OS license will be revoked but Huawei seems to go away from Android Q beta program and ARM – whose designs are used in Huawei's own Chipsets.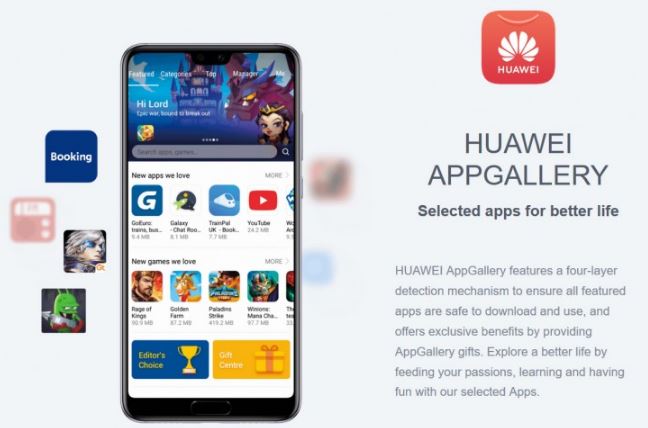 However, the US has decided to give Huawei more 90 days – but Huawei has started thinking of a backup plan. The company asked a plethora of app developers to submit their applications to the App Gallery which is Huawei's own App Store – very much like Galaxy App Store in Samsung devices.
The Aptoide is an open source and alternative to Google's Play Store with approx. 900,000 apps and almost 100 million users, will negotiate with Huawei to develop an excellent alternative to Google's Play Store.
Again, be noted that Huawei's agreement with Google has been revoked which means Huawei has to resort to AOSP builds for Android and it wouldn't be allowed to ship handsets with Google Play services. However, Huawei's Android license will remain intact for 90 days.
Huawei is also trying to get European telecoms out the box to help remedy the situation with the App Gallery on Huawei and Honor phones. For the possible partnership with Aptoide, we must see that the ban is being carried out if Huawei's smartphone business is permanent and damaging.