Huawei Mate 30 devices aren't yet arrived on shores across the globe, and online sources have started guessing Huawei's next year's smartphones named Huawei P40 and its elder brother P40 Pro. This year's P30 went live back in March 2019, and it's, without a doubt, one of the best camera smartphones with a gorgeous and sleek design.
In terms of popularity, Huawei is holding its position on number 2nd right below Samsung worldwide, and it seems that Huawei is trying hard to snatch the number 1 position from Samsung sooner than later. The another most important thing we are yet to confirmed whether Huawei will keep using Android OS or will launch its own Harmony OS.
The firm has now cleared up that they have no plan to leave Android OS unless the US prohibits them from using the OS. So, the upcoming Huawei P40 and P40 Pro are likely to continue with the Android operating system (if everything goes right). Besides, a plethora of online sources has discussed many Huawei P40 rumours and leaks alongside their expectations. So, let's find out them below!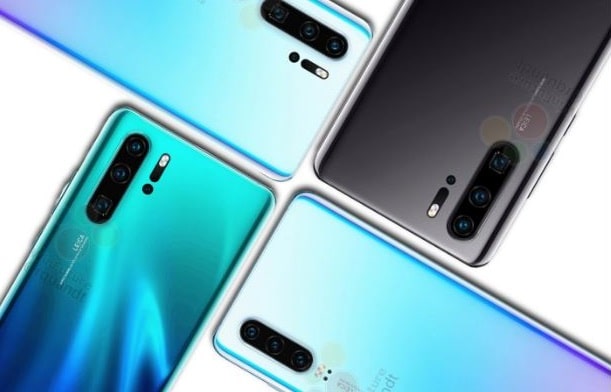 Release Date and Price:
Following Huawei P20/P20 Pro of 2018 and P30/P30 Pro of 2019, Huawei P40 release date is expected to be somewhere in March 2020. It's just our educated guess as we don't have any rumour or leak in terms of its availability yet.
Well, March 2020 makes sense because Huawei doesn't like to launch its devices with other giants such as Samsung and Apple.
At the end of February, Huawei had previously launched new P-series handsets at Mobile World Congress (MWC) in Barcelona, but that's an exhibition with numerous launches and more exposure by delaying it for a few weeks and having its own in March.
In terms of Huawei P40 Price, it's going to be an exciting conversation, frankly speaking. 2019's Huawei P30 and P30 Pro arrived at £699 and £899 respectively – pricier as compared to 2018's devices.
Thus, Huawei P40 and P40 Pro (if Huawei announces) will be priced higher as compared to P30 and P30 Pro (obviously) – but not really. We are hopeful that Huawei will follow all the latest trends and innovations to manufacture its upcoming P-series devices to stand out in a crowd.
The P30 and P30 Pro both didn't arrive in the United States – therefore, it's most likely that the upcoming P-series wouldn't make their way towards the US – thanks to the current ongoing issue between Huawei and US government.
Improved Design:
Huawei, as we have seen, manufactures its P-series devices, i.e. P30 and P30 Pro with full glass body covered by Aluminum pants. It's not an outdated trend, and it still meets nowadays' needs. However, a wide notch on P30 Pro like an iPhone X could be a major concern for many users as other brands such as Samsung, Xiaomi, Oppo and Vivo have adopted pop-up selfie snapper and a punch-hole design.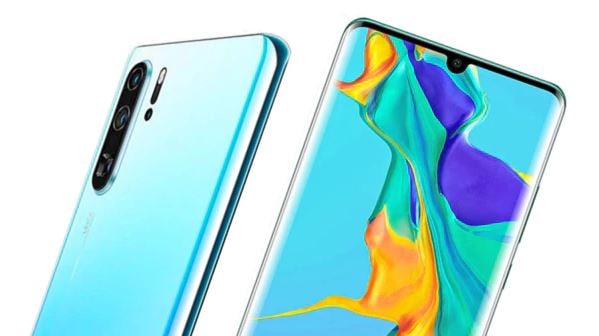 A new level of on-screen front-camera technology has already been tested by numerous giants like Oppo and Xiaomi. And at the current scene, Huawei didn't reveal anything like that its Mate 30 devices are expected to be equipped with the same wide notch – very much like Huawei P30 Pro.
Well, it wouldn't be a surprise for us to see if Huawei suddenly jumps some marvellous implementations like on-screen front-facing camera.
Better Display:
We have heard numerous Huawei P40 rumours in terms of the display as well. It has been rumoured that the upcoming P series device will be equipped with higher resolution display as VR/AR technologies are progressing with a speed of light.
The P30 and P30 Pro, however, are loaded with Full HD+ OLED display with a maximum resolution of 1080 x 2340 pixels. Well, Full HD+ OLED display isn't that bad for daily use, but for those who prefer VR glasses, they can feel a significant change in between Quad HD and Full HD.
And most importantly, while zooming, every single pixel matters a lot. We are expecting P40 to house at least QHD+ AMOLED display with capabilities to record 4K videos.
Enhanced Cameras:
The Huawei P30, as well as Huawei P30 Pro, use the triple rear camera and the P30 Pro has an additional ToF VGA sensor. In the camera department, the business does comparatively well and is one of the strongest components of the "P" series. According to some Huawei P40 leaks, it'll be equipped with Penta solution -like Nokia 9 PureView.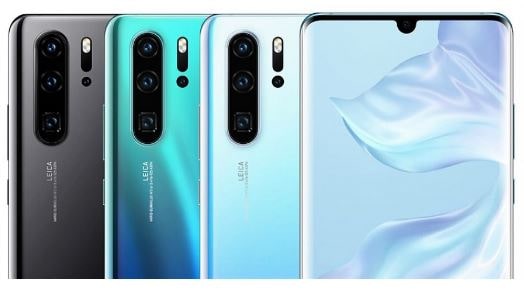 The implications of next-generation AI can also play a major role in optimising camera experience. We will not be surprised if the company has an extra sensor that focuses on video, and the support for up to 4K videos at 60fps.
Upgraded OS and Hardware:
The latest and powerful Chipset by Huawei so far is HiSilicon Kirin 990 5G. This Chipset comes with integrated 5G modem based on 7-nanometers+ EUV process. It's not deniable that both P40 and P40 Pro will be 5G-enabled devices. Furthermore, both devices will flaunt Kirin 990 Chipset too.
A minimum 128GB of internal storage is most likely to be available in Huawei P40. And other hardware features can also see significant changes – for instance, ultrasonic fingerprint scanner, improved audio experience and much more.
Likewise, the new P series devices are likely to run on Android 10 based on the company's latest EMUI 10 (again, it will only happen if the US government continue to trade with Huawei).
That's all! We don't have any solid evidence to support any of listed above improvements – it's entirely speculation, expected by experts and analysts. As such, we would recommend you to take everything mentioned here on this page with a pinch of salt until we get something authentic and official.