It's been quite a while since then we have been hearing a plethora of speculations and rumours about Huawei Mate 30 series smartphones. The waiting is now over as Huawei has confirmed September 19 as an official release date of Mate 30 and Mate 30 Pro.
That's what Huawei's official Twitter account is saying, so, what are you waiting for? Mark it on your calendar, take a short leave from your office and get ready for the event in Munich in which both devices will be released.
Did you get it right? The countdown to #HuaweiMate30 starts now!
We're going full circle in Munich on 19.09.2019.
Join us live: https://t.co/9ugi5gG9ci#RethinkPossibilities pic.twitter.com/etRYjrBVEC

— Huawei Mobile (@HuaweiMobile) September 1, 2019
Besides, it's been said that both Huawei Mate 30 and Mate 30 Pro wouldn't be capable of utilizing Google apps as well as services – thanks to the continuing trade conflicts between Huawei and the United States.
However, Google is most likely to apply for Huawei Mate 30 device example – but otherwise, Huawei has to rely on its own HarmonyOS entirely. To cut it short, it's too difficult to say anything until unless we see the phones in the markets.
The previously leaked images have indicated that the rear camera has a circular housing that can be packaged into four individual lenses.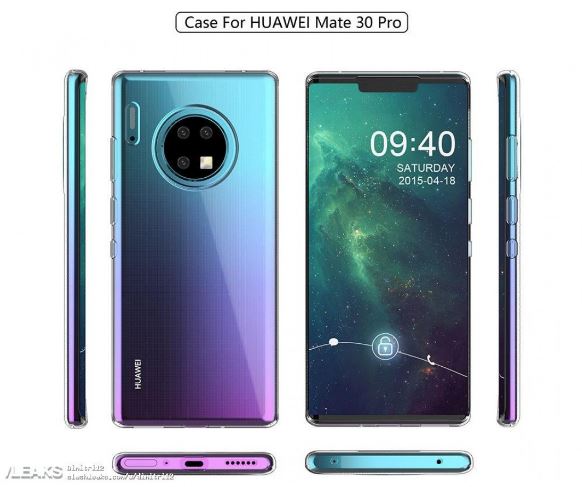 Faster wireless charging is also rumoured to be improved significantly – but again the main focus is on precisely what software and applications Huawei Mate 30 devices are running.
Specifications-wise, things are pretty blurred but Mate 30 and 30 Pro are likely to be equipped with Kirin 990 Chipset which will be announced at IFA 2019 by Huawei. Moreover, a 6.7" screen is expected for Mate 30 Pro and up to 55W charging. At last, dual 40MP shooters are rumoured to be available on the back of Huawei Mate 30 Pro.