We will have to wait quite long for Google's next flagship smartphone named Google Pixel 5. The upcoming Pixel 5 smartphone is expected to come with many fixes of its predecessor Google Pixel 4 smartphone. We have gone through numerous Google Pixel 5 rumours and leaks and our expectations are indeed higher for it.
According to sources, Google Pixel 5 will fix a mess which was created in Google Pixel 4 by Google itself. Without a doubt, recently launched Google Pixel 4 and its elder brother Pixel 4 XL are the most cruelly criticised smartphones immediately after arriving officially on stores. And many of us aren't really happy with a battery life whereas other major features are missing as well.
Keeping all those factors in mind, online sources have rumoured a handsome number of features and specifications that will not be less than a surprise for Google Pixel fans. We have gathered all Google Pixel 5 leaks here on this page alongside our expectations of what will it look like and what kind of changes it will be loaded with.
Release Date and Price
Google Pixel 4 is not quite old, as of now, and it's not possible to see Google Pixel 5 before October 2020. Therefore, expecting Google Pixel 5 release date ahead of Google's official pattern doesn't make any sense, frankly speaking.
The Google Pixel 4 arrived on stores officially back on October 24 and we are expecting its successor around that time in 2020 – given every available Google Pixel smartphone was launched in October. For example, Google Pixel 4 in October 2019, Google Pixel 3 in 2018 and Google Pixel 2 in 2017.
How much Google Pixel 5 Price will be? It's most likely to hit shelves with an identical price tag of Google Pixel 4 or a little higher – due to its major upgrades in different departments. As we haven't seen a hike in smartphone prices, therefore, Google doesn't seem to pitch its upcoming flagship devices really higher.
Obviously, both are just our educated guesses which are entirely based on rumours and leaks. However, we are keeping an eye and as soon as we hear more, we will have this page updated.
Google Pixel 5 Rumours and Leaks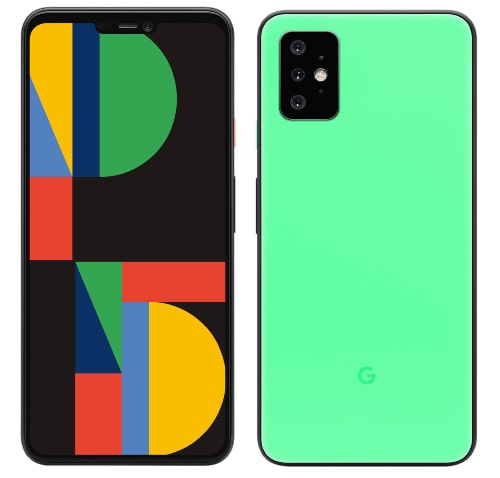 Even though it would be incredible to see early Google Pixel 5 rumours and leaks, it is highly unlikely. Two months ago, Google came out with the new flagship, so there will still be a couple of months before the Google Pixel 5 rumours start to emerge.
In the smartphone industry, Google Pixel smartphones are, without a doubt, the most rumoured or leaked smartphones and with that in mind, nothing would be surprised for us if leaks and rumours emerge and circulate earlier than expected.
There are, however, actually no reports or leaks. Google's name Pixel 4 was accidentally leaked into AOSP after all. However, if Google accidentally leaked Google Pixel 5 in the future, it will never be surprising.
What We Are Expecting?
Very much like other smartphone manufacturers, Google tries to refine its upcoming smartphone and we are expecting the same for Google Pixel 5. Although Google refined its Pixel 4 on its Pixel 3 but it's lacking a lot when it comes to its rivals.
Many of us, as mentioned above, don't like Google Pixel 4 – therefore, it would be great to see something with entirely-baked components to win their fans' hearts.
Improved Battery
The most recently released flagship devices from Google are loaded with a Soli radar that gives users an improved experience. The functionality, however, was not so good for its battery life. If Google chooses to further adjust to Google Pixel 5 and improve its Soli gestures, we at least hope that the next model will reimburse the lack of consistent battery life.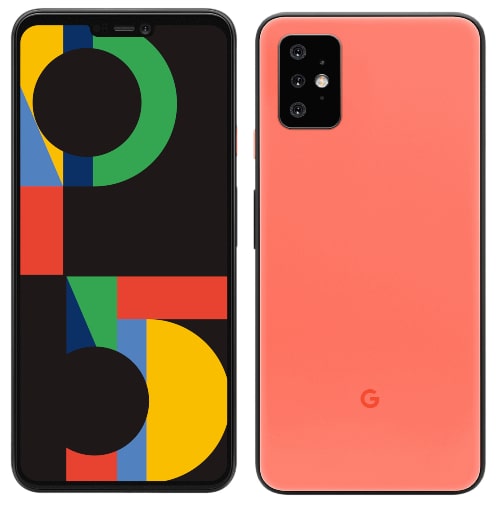 It's also frustrating that even the phones in previous years have better batteries and longer life, and the battery lifespans we are seeing at the 4 pixels is not that long. Whilst Google substantially upgraded its phones' batteries compared to previous Google Pixel 3 – but it's still not enough to give Google Pixel 4 enough power with a battery size of 3700mAh in comparison to 3430mAh.
Moreover, Face Unlock uses a lot of battery whereas a single battery has to manage workload on faster cooling and 90Hz-OLED display. Hopefully, future Google Pixel phone batteries against fast processor and memory use will become stronger.
5G Networking and Fast Processor
It's not really amazing to see that Google Pixel 5 series smartphone is coming in time for 5G. When Pixel 5 series will be launched officially, Qualcomm Snapdragon 865 will become a stronger platform alongside the support of 5G using sub-60GHz frequencies and mmWave through new X55 modem.
Let us be more accurate, Google Pixel 5 will be 5G-enabled and will also be a faster smartphone as compared to Google Pixel 4. Sadly, speed and productivity increases will probably also lead to a rise in size since 5G also needs more antennas. We expect the physical size of both Pixel 5 and Pixel 5 XL to be bigger.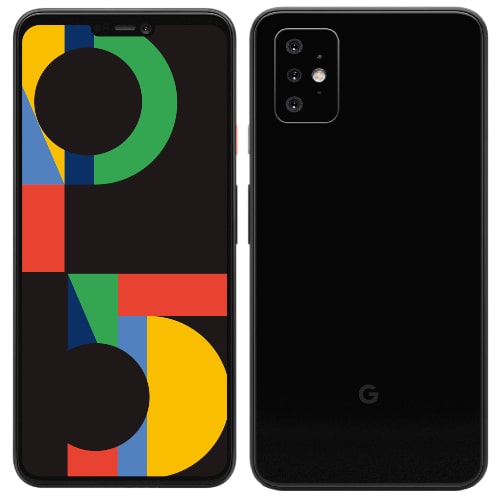 Ultra-Wide Lens
Though Google has disappointed its fans with every Google Pixel smartphone but this time again, we are expecting an ultra-wide lens from Google on its upcoming Google Pixel 5 smartphone.
We say thanks to an extra telephoto camera sensor that justify a lot of hopes like enhancing pixel's portrait photography and expanding its adaptability. This will, however, be better and good if Google offers now an ultra-wide camera lens.
A Return of Fingerprint Scanner
Google with its Pixel 4 was interested in an entire hands-free use. Soli would make it sound the user has been directed to take the phone up and release it with his face and ready to unlock it whenever necessary. However, the use of the fingerprint scanner is still highly convenient, and perhaps it is not yet time to say so.
The comeback of a fingerprint scanner may be beneficial for those who always run short on time or don't prefer unlocking their phones with their faces. The facial recognition, however, will continue serving those who prefer it over a fingerprint scanner.
More RAM
Google Pixel 4 is equipped with 64GB internal memory which is, for many of us, not terrible but not good for many too. We have seen a plethora of 2019's flagship devices with 8GB RAM alongside updated Android operating system without breaking your banks – consequently, Google has no reason for not adding the same amount of RAM in its future pixel smartphone.
If Google launches a more durable smartphone, it would sport more tasking apps and hence, it'll need more amount of RAM to run smoothly without any glitch. At last, Google Pixel 5 is a long way off – therefore, everything mentioned here should be taken with a pinch of salt. What is your opinion and what you would like to see in upcoming Google Pixel 5? Drop your comment below!