State-of-the-art smartphones have entirely changed the way we communicate with our loved ones. It's now the thing of the past when we had only a few videos calling apps to chat with nearest and dearest. Both the Google Play Store and App Store are loaded now with tons of Popular Video Apps for Android and iPhone, respectively to get connected with our families in a jiffy.
Calling with a video calling app to your friend or family is now much easier regardless of which part of the world you are living in. Making video calls from iPhone especially for free had never been so easy, but this is now not the case, and everyone already knows about it very well. We have done our best to come up with a list of Best Video Call App for Android and iPhone that you can use on your smartphone.
1: Skype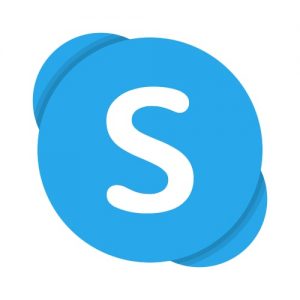 The oldest or maybe the first introduced calling app Skype has got quite popular among users worldwide. It's not only the Best Android Video Call App, but iPhone users can enjoy it as well. Skype is not only used to make video calls but also to make calls internationally at mobile numbers without spending a fortune, and that's what makes it the number one calling app in the world. It has an easy-to-understand interface and exciting, it's the best alternative to FaceTime app in an iPhone to make a video call.
Features
Video Calling and Screen Sharing
SMS Text Messaging
Wireless Hotspot Network Access
Call Recording and Live Subtitles
Private Conversations
Phone Calls at Low Rates
Voice Mailing
Group Conversation
Files, Videos and Images Sharing
How to Use?
Login to Skype and it'll take you to the home screen where you can click the "Contacts" button to see all available contacts. One can easily find persons who are online to help you get connected with them in a jiffy. Click simply one of the buttons on the right side to call the other person. You will have an option either to make a Voice Call or a Video Call.
Download from Play Store or App Store
2: WhatsApp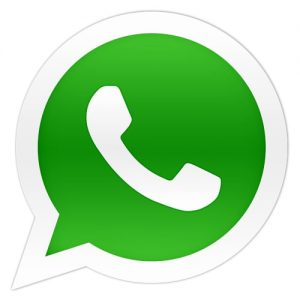 Perhaps there is no one who is not familiar with WhatsApp, which has become the world's Most Popular Video Calling App. Earlier, WhatsApp was launched as a text messaging application, but later, it introduced a video call feature that enables millions of people worldwide to make free-of-cost video calls with friends and family. In a short span of time, WhatsApp has become the top-most challenger for the best chap apps both for Android and iPhone.
Features
Group Chat
Personal Texts and Group Texts
Both on Desktop and Web
Voice and Video Calls
End-to-End Encryption
Photos, Videos and Documents Sharing
Voice Messages
How to Use?
When it comes to making video calls, WhatsApp is quite easy to use. One can directly open an interface and press on one of his friends on his contacts list to open a chat room to proceed. After opening a chat room, one can simply tap on a video camera icon to get started.
Download from Play Store or App Store
3: Facebook Messenger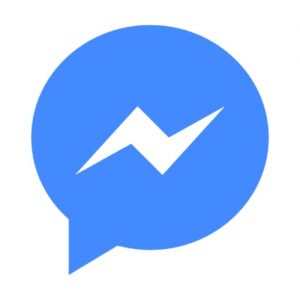 With more than 10 million users, Facebook Messenger is the most used Online Video Chat Best App of all time. Using a Facebook Messenger is not less than a fun, and importantly, a group video calling feature makes video chatting more interesting.
Features
Messaging
Stickers, Gifs, and Emojis
Videos and Photos
Group Chat
Voice and Video Calls
Audio Voice Messages
Secure Payment Sending
Location Sharing
Chatting with Business
Playing Games with Friends
How to Use?
Get ready for a video call, click on a Messenger app and get started. The application will take you to the main page where you can find all of your friends you want to talk to. Select any friend of you, tap on his/her name and the app will bring to into a messaging window where you can see a button of Video call (positioned at the top right of the screen).
Download from Play Store or App Store
4: Google Hangouts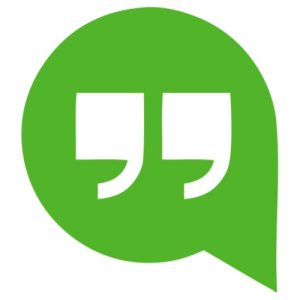 The introduction of Google Hangouts was indeed an awesome move by Google as it's a universal messenger by combining Google Plus, and Google Gmail. It's the Safest Video Calling App that enables you to make video and audio calls along with text messaging. One can, moreover, share images, files, and video clips. Most interestingly, a user can make video calls to 10 persons at once, and one can share images and files even during a video call with ease.
Features
HD Video Calling
Instant Messaging
HD Group Conferencing
Smart Muting
Hangout on Air
Compatibility with Different Devices
Easy to Integrate with other Google Apps
Built-in Screen Sharing
Auto Screen Focus
How to Use?
Using Google Hangouts is not tricky. Simply go to the App Store and install Google Hangouts. Once the installation is completed, open now the app, click on Contacts to load all available contacts and then tap a "Video Call" icon to start a video calling with whom you select.
Download from Play Store or App Store
5: Viber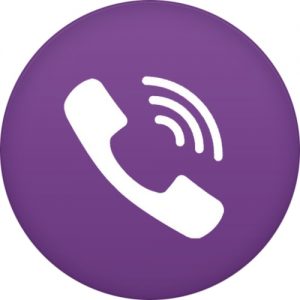 With the latest and eye-catching interface, Viber has refreshed the entire market of video calling applications. Thanks to the latest and comprehensive features, a wide number of users have switched to Viber iPhone video chat. Though a video call quality isn't up to the mark it still has numerous features to entice users. It's not only the Best Video Call App for iPhone but also an alternative to FaceTime and Skype.
Features
HD Video Calls
Instant Messaging
Chat with Public
International Calls
Wide Range of Stickers
Instant Voice Message
Automatic Synchronization
Follow Chat
Group Chat
Viber Games
News Feeds
How to Use?
After going into a partner's window, you will have an option either to make a video call or to text with just a click simply. You will need to activate your camera in Viber so that you can enable yourself to see you by the other person.
Download from Play Store or App Store
6: FaceTime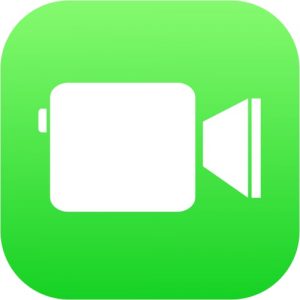 FaceTime has got you covered when it comes to the Best Video Chat App with Strangers. It's actually a default application, which is pre-installed in every Apple iPhone. It enables iPhone users to get connected with people randomly worldwide who are having an iPhone, Mac or iPad. With the new iOS 9 + continuity feature, you can continue to start your voice on an iDevice and continue on all interconnected iOS devices without one interruption.
Features
Person-to-Person Video Calls
FaceTime Audio Calls
Runs on Wi-Fi and Cellular Networks
Beautiful Interface Look
Easy-to-Organised Contacts
High-Definition Videos
Ring Anytime Anywhere
How to Use?
Login to FaceTime by providing your Apple ID and password and after that, search for a contact you by using a search bar. Then click any of the available two buttons "Voice Call" or "Video Call" and get started.
Download from Play Store or App Store
Note: Default App of Apple iPhones
7: Tango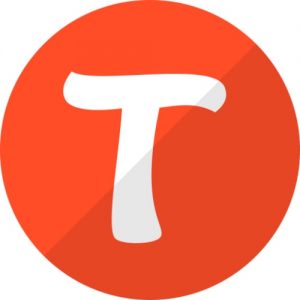 Tango is another Best Random Video Chat App for iPhone users. Tango is a breeze for making video calls with exceptional performance. Tango can be used on Android, Windows Phone and Windows Desktop. It's equipped with the support of Voice calls, images, texts and much more. Unlike other video calling applications for iPhone, Tango does not allow you to sign up or log in.
Features
Broadcast the World
Play, Share and Engage Live
Earn Gifts from your Viewers
24/7 Live Chats and Streams
Filters, Animated Gifts and Games
Follow Up of Favourite Stars
Show Up Special Status
The Popular People of Tango
In-App Purchase
Profile Privacy and Location
How to Use?
Open up the interface and navigate to a "Call Tab" and see the most recent calls. Click now to "Make a New Call" (positioned at the top of the screen). Find out a contact you walk to make a video call by scrolling down the list of contacts until you find that person. You can simply tap on the video camera icon next to the name of the contact, which is the easiest and quickest way to start the video call.
Download from Play Store or App Store
8: JustTalk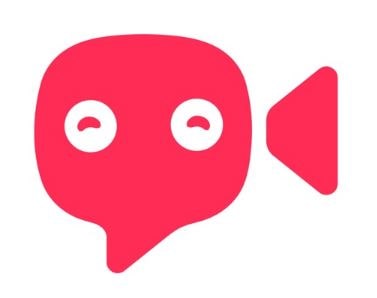 JustTalk video calling application isn't as familiar as others mentioned here on this page but it's a lot secure app with a primary focus on video chatting. This is one of the versatile and reliable apps with a lot of features and fun such as group video calling, doodling during a video call, musical ringtones, games, chats with infinite participants and much more.
This app is cross-platform and promises exceptional quality video calls over every network. Not only video chats, but one can share images, send text messages and customise it with a wide range of themes with ease. The most appealing part of this app is that it enables you to record your video calls and share them with your friends. There are no charges on its downloading, but it has some in-app purchases and ads.
Features
Free Voice and Video Calls Worldwide
Endless Fun When Video Calling
Video Recording Option
Lively Messaging in Groups or One-on-One
Secure Data Encryption
International Calls with Out Call
Download from Play Store or App Store
9: LINE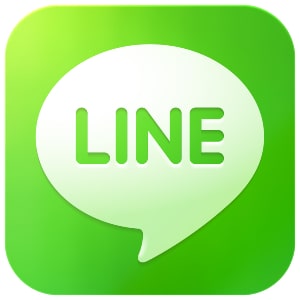 LINE is a well-recognised video calling platform that allows you not only to receive or send messages but also to make free voice and video calls around the world. Calling LINE one of the Best Android Video Chat App wouldn't be wrong as it has more than 500 million users across the globe. It allows you to receive high-quality calling without charge, and while making a video call, you can even add effects or filters too.
It's also a cross-platform app like JustTalk that lets you make calls from your computer or cell phone. You can also chat in groups, exchange emails, photos, sticker, videos or social media features with up to 200 friends. The app is free but includes certain in-app purchases and ads and compatible with Android 4.1 or above.
Features
Free Video and Audio Calls Anywhere
A Lot of Fun and Social Networking Features
Auto Synchronisation of Device or PC
Most Popular Stickers Shop
Personal Storage Space
Face Play Feature
Download from Play Store or App Store
The Last Word
As this page is equipped with numerous professional solutions to give users an extensive range of Best Video Chat App options, it now entirely depends upon to you which platform you would like to be a part of to get connected with your loved ones.
Trying all the above applications is a bold move in case you've not tried out any before. Every app listed above is well-famous and provides exquisite solutions to millions of users worldwide every single day. Besides, if you have ever found something different which is not mentioned above, let us know by using our comments section below. Your valuable suggestions enable us to serve you even better.