Obviously, a smartphone with a super-powerful processor and great hardware is a must when it comes to gaming smartphones. The reason is that it can deliver users an awesome gaming experience as compared to other general smartphones. Well, a smartphone market is loaded with a plethora of handsets that can offer a lag-free and seamless gaming experience for a longer period. Samsung's most flagship devices and Apple's iPhones are too capable of running heavy games i.e. PUBG Mobile, Fortnite and others but there are some dedicated gaming smartphones around such as Xiaomi Black Shark, Asus ROG Phone and Razer phone.
Here on this single page, we have picked out numerous best gaming phones 2019 geared specifically towards gamers as well as power users – giving an excellent starting point to find out the best gaming phone for your needs.
1: Asus ROG Phone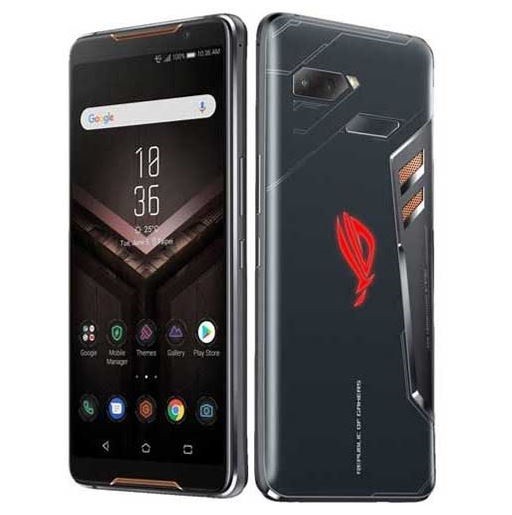 Display: 6" AMOLED (1080 x 2160 Pixels)
Chipset: Qualcomm Snapdragon 845 (10 nm)
RAM: 8GB
Cameras: 12MP + 8MP Rear and 8MP Front
Battery: 4000mAh
Price: £799
Asus with its ROG Phone pulled off definitely by going to town with state-of-the-art features and design with gamers in mind. Though it's not having a 120Hz screen like Razer Phone 2 – but it's backed by 90Hz which means a silky and smooth performance is offered. With Asus ROG Phone, you also get an overclocked Qualcomm Snapdragon and so much for gaming such as AirTriggers and AeroActive fan to keep the beast cool when playing games. Be mindful that it's not the slimmest or lightest phone but Asus ROG Phone is the best android phone for gaming if you have got some gaming to do.
2: Razer Phone 2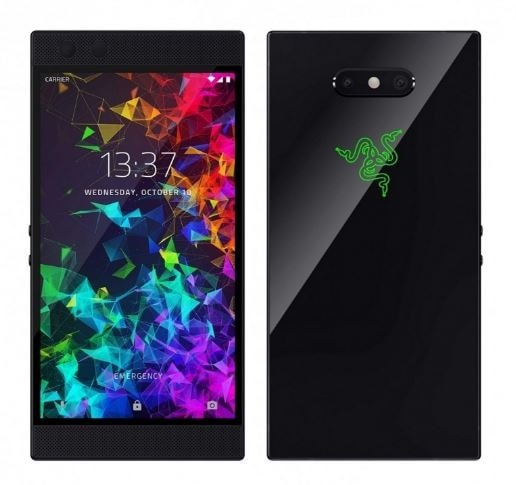 Display: 5.72" AMOLED (1440 x 2560 Pixels)
Chipset: Qualcomm Snapdragon 845 (10 nm)
RAM: 8GB
Cameras: 12MP + 12MP Rear and 8MP Front
Battery: 4000mAh
Price: £779
The Razer Phone 2 looks a lot like its predecessor Razer Phone but there are some changes i.e. company's logo, wireless charging and gorgeously positioned its cameras. All these changes are indicating that the company is willing to go beyond and learn from all the mistakes and chase after proper flagship features. All the changes, however, a little costly and frankly speaking, not justified as for as the upgradations are concerned. But it's less expensive and giving a tough competition to Asus ROG Phone thanks to its Qualcomm Snapdragon 845 Chipset, 8GB of RAM and Adreno 630 GPU.
3: Xiaomi Black Shark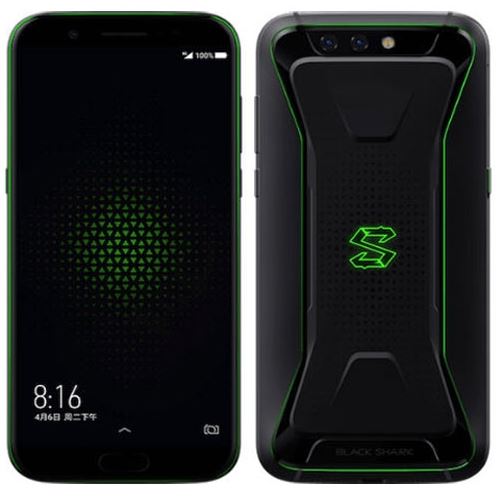 Display: 5.99" IPS LCD (1080 x 2160 Pixels)
Chipset: Qualcomm Snapdragon 845 (10 nm)
RAM: 8GB
Cameras: 12MP + 20MP Rear and 20MP Front
Battery: 4000mAh
Price: £692
Xiaomi Black Shark is the company's first and foremost but one of the leading gaming-focused smartphones which are powerful and loaded with enough gaming-focused features to take your enjoyment to the next level when playing 3D games. The notifications, redirecting incoming calls and dedicated gaming mode means you wouldn't get distracted while playing games. However, it lacks a refresh rate of Razer Phone 2. Aside from that, it's still an awesome gaming smartphone – thanks to its Snapdragon 845 Chipset and Adreno 630 GPU.
Xiaomi Black Shark comes loaded with the company's bespoke controller – providing face buttons as well as an analog stick. Thus, it makes shooting and racing games more exciting and easier, of course. At the moment, it's the cheapest gaming-focused smartphone and to be honest, it's great value for money.
4: OnePlus 7 Pro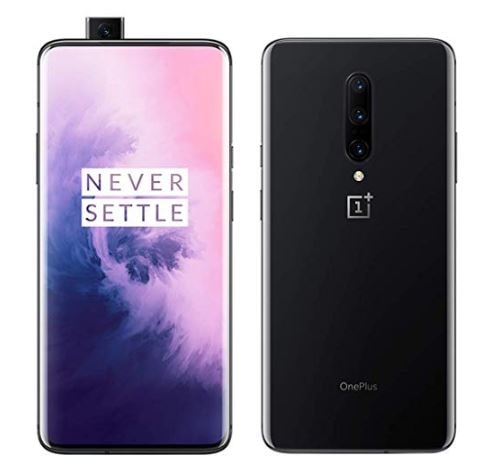 Display: 6.67" Fluid AMOLED (1440 x 3120 Pixels)
Chipset: Qualcomm Snapdragon 855 (7 nm)
RAM: 12GB
Cameras: 48MP + 8MP + 16MP Rear and 16MP Front
Battery: 4000mAh
Price: £669
Well, OnePlus 7 Pro isn't particularly marketed as a gaming smartphone but it's equipped with a gigantic 12GB of RAM and Qualcomm Snapdragon 855 Chipset which means it can offer smooth and glitch-free experience. Thus, there is all the power and performance of great mobile gaming experience. The 6.67-inches display offers dazzling visuals, up to 12GB of RAM gives fantastic performance and thanks to Dolby Atmos-compatible stereo speakers, the sound quality is good too.
Besides, 90Hz refresh rate of display also makes it stand out from a crowd and an upgraded Gaming Mode enhances the quality of the picture and improves haptic feedback. Interestingly, the Gaming Mode in OnePlus 7 Pro can block notifications and incoming calls so you can enjoy playing games without any interruption.
5: Red Magic Mars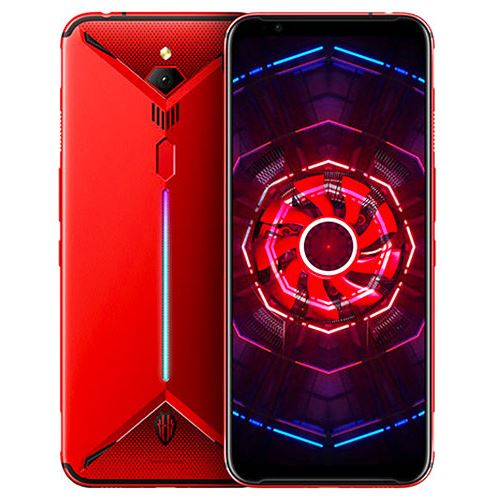 Display: 6" LTPS IPS LCD (1080 x 2160 Pixels)
Chipset: Qualcomm Snapdragon 855 (10 nm)
RAM: 10GB
Cameras: 16MP Rear and 8MP Front
Battery: 3800mAh
Price: £549
Perhaps Red Magic Mars doesn't sound impressive as it's not equipped with the latest specifications – but it's indeed the best gaming mobile to provide a great gaming experience especially for the price. The handset comes with a crisp and bright display and enough power to run games like PUBG Mobile even on Ultra settings without getting a lag or screen tearing. Moreover, there are built-in customizable trigger buttons – giving an edge when playing games on a small screen. Aside from gaming, rest of the features aren't up to the mark as the cameras are underwhelming and the software needs to be tweaked. However, it's still an excellent choice at half the price of expensive gaming-focused devices.
Here is where our top gaming phones 2019 list comes to an end. Of course, there are so many flagship devices designed for playing graphics-enriched games and multitasking – thanks to their super-powerful processors and a whopping amount of RAM (up to 12GB). The other phones that can be used playing games include Samsung Galaxy S10 Plus, iPhone XS Max, Oppo Find X, Huawei P30 Pro, Huawei Mate 20 X 5G, Samsung Galaxy Fold and more.