A handsome number of Google Home Apps are available for your convenience to maximise your experience. Google Home isn't only a smart device revealed by Google – but back in 2019, Google surprised its audience with three different smart assistant devices named Google Home, Google Home Mini and Google Home Max.
Google Home is our first and foremost priority whereas other smart devices will be discussed later. Everyone with such a smart device wants to perform almost everything and interestingly, Google Home is capable enough to do all the things one would want.
And if there is something this smart device cannot perform, 3rd party apps help you get everything done. We have listed down quite a few Best Google Home Apps that help you do everything from controlling your room temperature to order anything for you.
#1: Spotify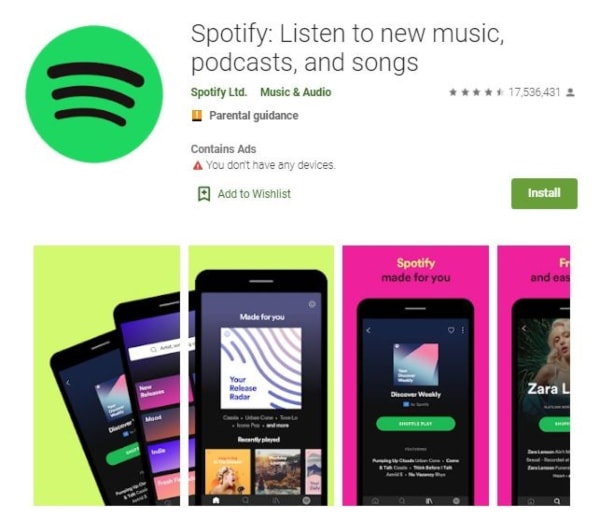 The internet is full of music applications that are supported by Google Home. However, here on this single page, we have listed only the Best Google Home Apps with Music such as Spotify, Pandora, TuneIn Radio, Deezer and iHeartRadio.
Very much like Google Play Music, Spotify only focuses on playlists, extra stuff like podcasts and on-demand content. Other apps such as TuneIn Radio, iHeartRadio are for Playlists as well as Radio Stations, Talk Radio and more.
Whether it's Spotify, Deezer, iHeartRadio or TuneIn, all are Google Home compatible apps and work extremely well. Moreover, these music applications have fewer regional restrictions as compared to Google Home apps with music.
#2: AutoVoice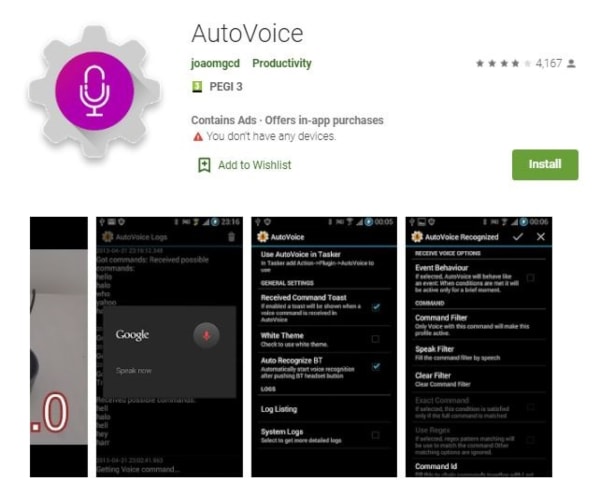 Although, there are so many Apps that Work with Google Home and Google Home itself is already integrated with a plethora of services and apps to assist you better but so many of us still need to do something more. Isn't it? Here is where AutoVoice comes into action and makes Google an open-source that enables everyone to customise it according to your needs and perform everything with ease.
Once everything is configured very well, one can use AutoVoice to create a link between Amazon Alexa and Google Home to access different services like Kodi Media Player which is not sported by Google Home officially. Most interestingly, a text message can be sent as well as one can perform a lot more conveniently.
#3: TuneIn Radio
Very much unlike music applications, Google Home doesn't allow you to pick a trending or new album. That's the reason why TuneIn Radio is considered one of the Most Popular Google Home Apps. When it comes to its premium membership, it doesn't need any other alternative even Free Version of this app provides you with more than 10000 radio stations worldwide to your Google Home.
You can take your enjoyment to the next level with the top 10 best radio station from the United States or you can stick to your any other favourite radio station by asking Google Home smart device.
#4: Netflix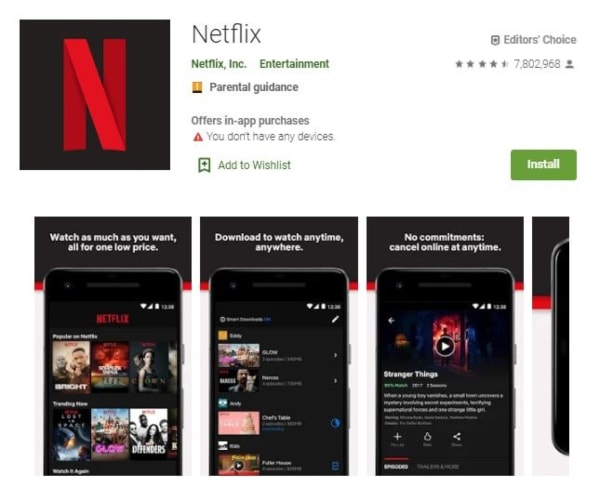 Netflix is one of the best Google Home apps Available Right Now and there is no one who is not familiar with this application. The Netflix takes your enjoyment to a new level when using it with Google Chromecast as offered services are outstanding maximise your overall experience significantly.
The Netflix account needs to be connected using a Google Home app. And once it's connected, Google Home wouldn't only match your voice to numerous profiles but let you control a plethora of seasons' episodes and movies using a voice command.
Moreover, Google Home Apps like Netflix enable you to get seriously particular with your command and ask Google Home to play any movie or season's episode and interestingly, it'll do attentively.
#5: Nest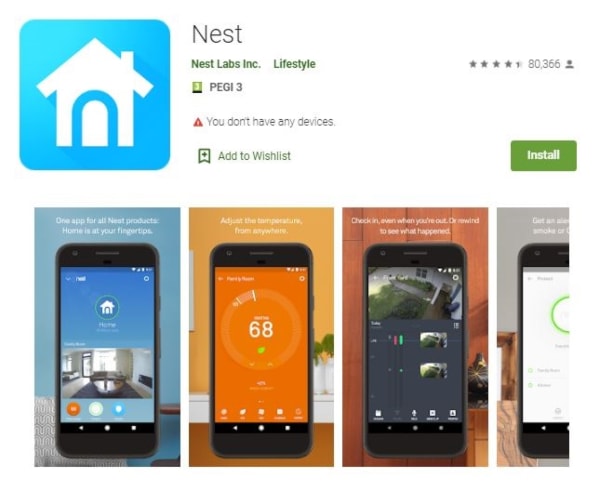 This Google Home Apps List contains abundant Google Home Apps that work flawlessly with Google Assistant with ease. The "Nest" however, is designed and owned by Google itself and its stuff appears to work even better with tighter integration to some extent. The Nest is known for selling hardware items like alarm systems, smart thermostats, smoke and Co detectors as well as security cameras.
The reason behind linking Nest here on this page is that it works perfectly – very much like other Google Home apps. Besides, Nest helps you stay secure with its mind-boggling features like it uses different sensors and your location to do the right things without even letting you know. It's highly recommended to give it a try rather than using other apps.
The Last Word
There is a countless range of Google Home Apps compatible with Google Home. Which app helps you make the most out of your Google Home And app do you like the most? Did we forget to mention any major Google Home app you know about we don't? Let us know down in a comments box and we will have it here as soon as possible.
Can Google Home Send Text Messages?
Google Home, unfortunately, doesn't allow users to send text messages. However, with the help of IFTTT, one can easily send text messages with Google Assistant as well as Google Home. Be noted that it's limited to Android devices – very much like Alexa.
What are Free Music Apps for Google Home?
A wide range of music apps are being supported by Google Home such as: YouTube Music Spotify Free Google Play Music Free Pandora Spotify Premium Deezer Premium Pandora Premium
What Music Services Work with Google Home?
A wide variety of music applications work flawlessly with Google Home. However, certain apps such as Pandora, Spotify, Deezer, Google Play Music, and others are well-popular.
How Do I Add Apps to My Google Home?
Adding Google Home 3rd Party Apps is a hassle-free job. The steps you should follow are: Open Google Home App and Tap Account Verify Your Listed Google Account Tap Now on Settings Services Tab Scroll Through the List of Apps for an Assistant Read Out About Services and a Sample List of Things to Ask Quite a few apps don't need linking and can easily start using supported voice queries. But some apps need linking before you can use the services.