The recently launched iPhone 11 alongside 11 Pro and Pro Max is still shining on shelves and winning hearts of many users worldwide, but look, rumours and leaks wouldn't stop churning about new iPhone 12 (2020). We are, for now, wondering that what could Apple have in 2020 for its iPhone 12.
It's obvious that iPhone 11 improved significantly as compared to its predecessor, and if rumours turn out to be accurate, Apple iPhone 12 will not be a less than game-changer in 2020.
Some fascinating finding that gives us an early look into plans for the iPhone 12 is among the reports hidden inside of this year's iPhone 11. We have described all these details here on this page to provide you with the hassle-free way to find out all iPhone 2020 rumours. Read on to find everything we have heard so far.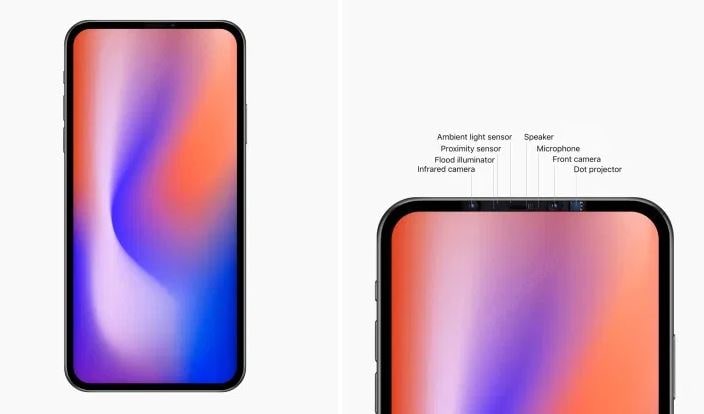 When Will It Be Out?
As we all are familiar that Apple is quite serious and stick to a quite stick schedule of launching new iPhone devices in the market. The iPhone 11 series released on September 10th in California at Steve Jobs Theatre, and this date is now approx. the official release date of almost all iPhone devices since the iPhone 5S.
Hence, it is inevitable that iPhone 12 release date will be somewhere in September 2020, but it's most likely that the launch event will take place between 1-7 of September as traditionally, iPhones launch in the first week of every September.
Some sources have claimed that iPhone 12 is going to be launched on the 8th of September 2020, which seems unlikely. But it would be best if you mark your next year's calendar with immediate effects.
How Much Will It Set Back?
According to the iPhone 12 rumours and leaks circulating around, suggesting that Apple is trying something new with its Upcoming iPhone 12. The latest iPhone 11 Pro and Pro Max are equipped with high-end specifications at eye-watering prices, i.e., £1049 and £1149, respectively.
The standard variant iPhone 11, however, is known as a bargain phone (a successor of iPhone XR), which set users back only £729.
This price tag seems less £270 as compared to iPhone X, and interestingly, it's a good thing for many of us. And chances are Apple will repeat once again the same strategy next year with iPhone 12. Well, expecting anything from Apple is too prompt as the year 2020 is not even yet started.
To cut it short, one should expect iPhone 12 Price approx. £800 or more for its standard variant and a whopping £1100+ for iPhone 12 Pro and Pro Max.
What about Design?
The iPhone 11 series do not distinguish from its predecessors as these devices are loaded with the same display resolution and size and sharing rounded edges alongside a wide notch on the front. But it appears that we are going to be surprised with iPhone 12 Design, according to leaks revealing that it wouldn't have any notch.
A recent rendering by a well-known source shows that the next-gen iPhone may use the design like iPhone 4 or iPhone 5. The width of the iPhone 12 with sharper angles and smooth edges is significantly reduced, the image indicates.
In the midst of this, a revised patent obtained by Patently Apple shows a more important update to Apple's upcoming iPhone. The image is revealing a waterfall screen with a glass frame. The images also show digital volume controls.
So maybe my 2020 iPhone concept is right pic.twitter.com/GrBcEDCG4u

— Ben Geskin (@BenGeskin) September 25, 2019
Besides, more accurately, sources claimed that iPhone 12 would finally say goodbye to a notch and slim down bezels around, according to "China Times." It's obvious that the first and foremost thing everyone likes about Apple products is its design and style.
The iPhone devices, however, haven't seen a significant change since iPhone X. We can only live in hope, for now.
No Notch?
According to a tweet posted by Benjamin Geskin, Apple is currently testing Face ID prototypes with the latest optics. These are expected to be reduced expressively in size, which will definitely enable Apple to minimize the notch or may allow removing the notch entirely.
The latest optics may be a super-fast and secure too. These optics will have capabilities to scan user's face entirely even from different angles without any issue.
Exclusive: One of the 2020 iPhone prototypes has 6.7-inch display with Face ID and TrueDepth camera system housed in the top bezel. pic.twitter.com/sAJE7J12ty

— Ben Geskin (@BenGeskin) September 26, 2019
This isn't the entire story, though, as Geskin also claimed that the upcoming iPhone 12 will be loaded with wider antennas and will be made of new material, either glass, sapphire, or ceramic.
What Else?
Here is where we have shared the most exciting iPhone 12 leaks, gathered from quite a few online sources. Interestingly, an authentic leakster with many authentic iPhone 11 rumours has shared plentiful iPhone 12 rumours with mind-boggling features, size, and onboard components.
According to the details shared by China Times, Apple is planning something interesting next year for its audience to hold 1st position once again worldwide. The report indicates that iPhone 12 will drop a wide notch and will add an on-screen front-facing camera.
Well, if it's to be believed, it'll be a significant boost for Apple as only Oppo and Xiaomi have demonstrated that kind of technology.
On-Screen Fingerprint scanner
Bloomberg is also in action, showing that iPhone 12 will reanimate its Touch ID sensor by embedding it into the display like other brands. You can find the same technology in many devices like Huawei Mate 30 Pro and Samsung Galaxy Note 10.
Ming-Chi Kuo, an analyst with many of Apple's authentic rumours in the past, predicts that Apple will launch three iPhones in 2020. These devices will come with different display sizes like 5.4-inches for the standard variant, 6.1-inches for Pro model, and 6.7-inches for Pro Max model.
The 5.4-inches display size as compared to today's devices seems a little, but it can be found massively large as compared to the successful iPhone SE, which comes loaded with only 4-inches display.
The Ice Universe (a notorious leaker) suggests that Apple will launch iPhone 12 with a refresh rate of 60Hz/120Hz. Without digging down into the details, it'll make videos and animations even smoother and will provide a boost to your overall gaming experience.
The survey of "industry analysts" has recently seen leaks in DigiTimes. The study presumes it contains information on a number of 5G smartphones that will be launched in 2020, with refresh rates ranging between 90Hz and 120Hz. The upcoming iPhone 12 is highlighted in such a list.
While DigiTimes doesn't have an excellent track record in terms of iPhone leaks, but it makes sense for Apple to use them to remain competitive. With a "ProMotion" display, Apple's iPad Pro model is equipped with a 120Hz refresh rate already.
Perhaps we will see a UBS-C in the next upcoming iPhone of 2020, and it appears that iPhone 12 will be the first to get it. It will definitely enable iPhone devices to be charged 100% in a short span of time with a speed of up to 50W.
Putting some Apple's iPad Pro and MacBooks aside for a short while, Apple is using lightning connectors on its iPhones and other devices to get them charged, whereas almost all Android smartphones have been shifted to USB-C. And it's been quite a while now!
5G Connectivity/Compatibility
Last but by means, not the least, 5G technology is still gradually rolling out, but Apple made its fans bummed by skipping its inclusion in the iPhone 11 series. Well, it doesn't seem to be the case in next year's iPhones.
The upcoming iPhone 12 is widely likely to be loaded with 5G compatibility with Qualcomm and Apple resolving their current dispute to make it happen.
Ming-Chi Kuo has suggested that only two higher-end models (Pro and Pro Max) will have 5G capabilities. We are very much hoping to see 5G connectivity in Apple's upcoming iPhones as fans are waiting to see the super-fast speed on their next Apple iPhones.