Undoubtedly, a learning process is getting fast more, and people feel comfortable with countless functions and features with smartphones, thanks to advanced technology. However, people most often do not get good results from such existing features.
Smartphone cameras, on the other hand, aren't capable enough for all kinds of requirements – even though smartphones nowadays are the first option when it comes to capturing precious moments of life. Users of smartphones capture images, make videos, edit, share, and use effects.
But it cannot beat a professional application that is having high professional functionalities and features as compared to smartphone cameras. If you are expecting real snapshots, popular images, and videos from the quality camera applications for that reason, you may skip a little quality or effects.
Users can be disappointed when the app slowly loads photos, or when the interface is not user-friendly, you may be irritated to browse thousands of your media. However, risk prevention, the default Android gallery apps often do not provide a quick experience. To get rid of it, we have gathered a list of Best Gallery Apps for Android 2020 that will help you to enhance your overall experience.
1: Focus Go – Free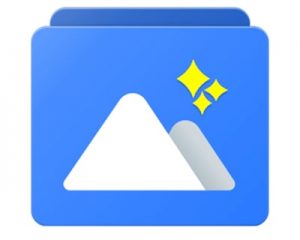 Key Features
Easy to Understand User Interface
Tag Your Photos with Ease
Direct Access to Videos and Photos
Protected by a Password
Easy to Browse
Focus Go leads the list of Top Gallery Apps for Android as it's a quite a lighter version of a well-famous Focus Gallery by Francisco Franco. It comes with a simple and easy-to-understand user-interface and lightweight. Open it, open your media, share it, and that's what all you need to do.
This app doesn't come with a 3rd party editor. Moreover, it is loaded with an optional 32-bit encoder to provide you with better image quality and many customisation options too. To cut it short, if you are looking for something like with many mind-boggling features, it's one the best to check on Google Play.
2: Scene – Free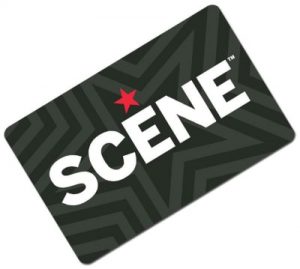 Key Features
Synchronization with other Devices
Add Captions to all Photos
Easy to Create Album, Simply Drag and Drop
The scene is very much competent, like other apps listed here on this page. The reason behind putting it on number 2nd is that it looks inferior in the portrait orientation of smartphones. However, Scene really shines and stands on tablets.
The interface of Scene is better suited to a landscape view of tablets, and aside from that, it's equipped with a stunning interface that facilitates active photo snappers. If you are one of those who capture images one after another, get this nifty gallery app to arrange them properly.
3: A+ Gallery – Free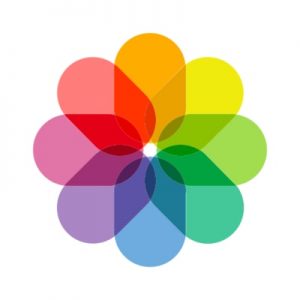 Key Features
Easy to Sort and Quite Helpful
An Amazingly Impressive Video Player
A Stolen yet Solid and Gorgeous Interface
Undoubtedly, many people like or prefer the iOS interface over Android, and there is nothing wrong in it. Apple, indeed, has many ways of making user-friendly interfaces. A+ Gallery is a simple and impressive gallery app but copies the app on the iPhone deliberately. Calling A+ Gallery as one of the Best Art Gallery Apps for iPad wouldn't be wrong, though.
It comes with a search by a colour feature, which means simply select a colour you need, and it will bring up the results in a jiffy. It actually selects the dominating colours, which actually makes it one of the most unique features in this list.
4: Image Gallery – Free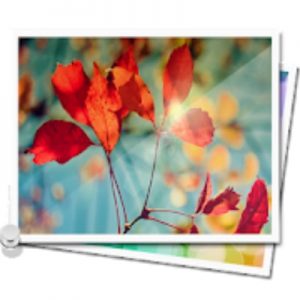 Key Features
Able to Scan the Entire Phone for Photos
Crisp and Punchy Thumbnail Previews
Smooth and Silky Transitions and Switching
Another light and one of the Best Photo Gallery Apps for Android is named Image Gallery. It's sporting an eye-catching interface and photos load with speed. Though some gallery apps take quite a few seconds to load 4K images it's not the case with Image Gallery.
You wouldn't find any kind of delay in it, and it's capable of supporting every main image format. However, Image Gallery doesn't support RAW support, which is a little bit disappointed for some users. It can play GIF animations, which sounds great, especially for comment-trolls.
5: Customisable Gallery 3D – Free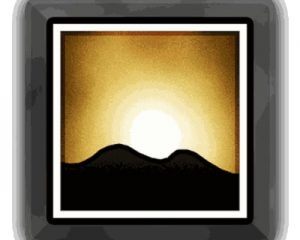 Key Features
Impressive Yet Basic Player for Videos
GIFT Animation Support
Availability of a Photo Frame Widget
As the name implies, this is an extremely personalized and some of the Best Photo Gallery Apps Android, showing your photos in style. Thanks to its unique styles and features, it's not compatible with low-end smartphones, but it's understandable.
The best of this app is named 3D-ness. All the photos in this app will tilt when you tilt your phone, and it's a neat aesthetic that gives your smartphone's photo albums a new life. Another best thing is that there are tons of customisation options. Everything can be customised even from image row to animation speed.
6: PikTures – Paid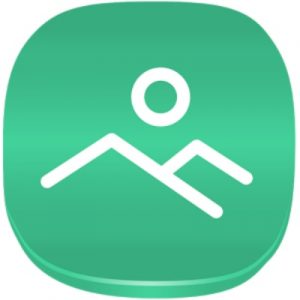 Key Features
Easy to View Location
Controls are Gesture-Based
Controls Work like a Charm
Easy to Resize Photos
The app PikTures is a simple and trustworthy gallery app that brings images in just a few moments. One thing you will definitely notice about this Gallery App Android is that it boots really easily. Even a Samsung Galaxy Note III, which has a stock gallery app, takes a moment to load images fully. It's probably because this application allows big cache sizes, but whatever it's, PikTures work like a charm.
7: QuickPic – Free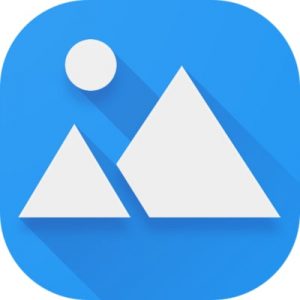 Key Features
It's Equipped with a Basic Image Editor
Able to Play GIF Images and Videos
Shows Hundreds of Photos in a Jiffy
QuickPic is one of the best-looking Gallery Apps Download for Android Mobile. The app is holding its position on number 7th in this list, as it looks quite stunning on tablets and smartphones as well. Another good reason is that the app does not ask for unnecessary permissions to make it one of the most secure gallery apps around. The app is also provided with a nice slideshow with a good time frame.
QuickPic also has support quite a few online album services like OneDrive, Google Drive, Dropbox, and Flickr, of course.
Download
8: Photo Gallery – Free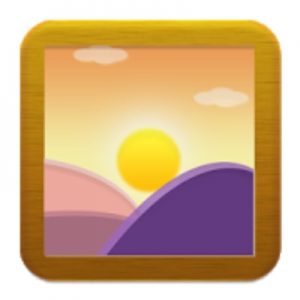 Key Features
Easy to Understand and Clearer Interface
Rotating, Shrinking and Cropping Images
Easy to Share with Friends
This impressive named Photo Gallery, without a doubt is one of the cleanest and Best Gallery Apps for Android around. It's equipped with a smooth and silky and clear interface, which overall provides you with a pleasant experience. It's because Photo Image uses a white background and also optimised for HD tablets.
9: Gallery Lock – Paid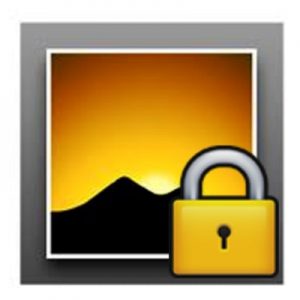 Key Features
Easy to Hide Photos and Videos
Cloud Backup Support
Easy to Use Pattern and Pin Locks
If you are looking for a great Gallery App to Download with huge security, Gallery Lock has got you covered. It has a capability to lock down the entire gallery under a secret password, and it's a highly recommended gallery application for those who are sick of their nearest and dearest, snooping their smartphones. The most appealing feature is that after 3rd attempt at opening a pattern or PIN, it automatically captures a picture of a perpetrator with a front camera. And that's an awesome way to figure out a snooping friend.
10: Memoria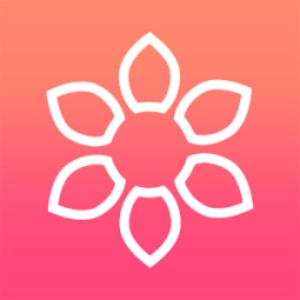 Key Features
Encrypted Vault for Hiding Photos
Zoom-In Option
Highly Customised with Wide Options
Sleek and Beautiful Material Design
Pin Option for Photos
Search Bar to Find Your Photos Quick
Another excellent gallery app on Android with the eye-catching interface you should give a try to is named Memoria. It's backed by interesting features and as mentioned pretty great User Interface. Comparing it with other apps mentioned here on this page, it looks a lot like the dashboard on Instagram. It can organise your photos in both photos and album mode in separate tabs. Hence, you can easily find what you need in a matter of seconds.
If you some personal videos and photos, you can hide them too as it has a hidden vault. The most appealing thing is its overall design and UI as it follows the principles of Material Theme and supports true AMOLED Black for those who love dark mode.
Wrapping Up
Here is a list of Top Gallery Apps Android, which is free to use, but some of them are equipped with in-app purchases. However, gallery apps like QuickPic are absolutely free to use, and you can perform a plethora of with ease without spending even a Pence. Let us know down in a comment your favourite gallery app, and you can also visit our Best Apps to Edit Photos for Android.