As one of the most sought-after markets, the UK is ready to see a wide range of 5G Mobile Phones in 2020. Quite a few devices have already been released whereas a couple of smartphones are ready to be launched one after another.
The reason behind launching 5G smartphones is that the data connectivity is increasing more and more day by day and both operators/carriers and smartphone manufacturers trying hard to meet the increased demand of current smartphone users in terms of videos, music, online games and more such data-intensive services.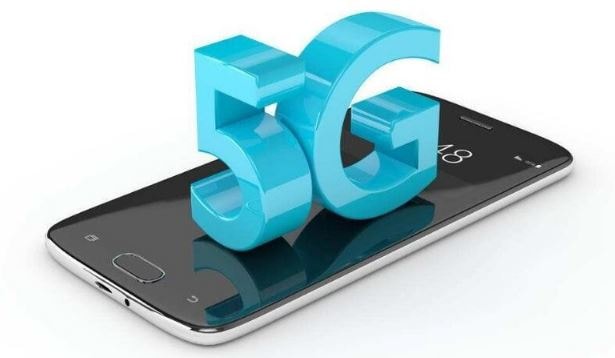 List of Released 5G Smartphones
The 5G-enabled Galaxy S11 smartphone is in Samsung 5G Phones List in 2020 alongside quite a few surprising features. The Galaxy S10 – however, is already a 5G-enabled smartphone – released back in June 2019. It's equipped with a powerful 4500mAh battery to support its bigger 6.7-inches display and it runs on Android 9.0 Pie OS with super powerful Octa Exynos 9820 Octa processor.
Launched back in October 2020 officially, Huawei Mate 30 Pro 5G is another powerful smartphone that is shining in Huawei 5G Phones List in 2020. It's equipped with 4500mAh battery – very much like Galaxy S10 and holds up a display with a size of 6.53". The Mate 30 Pro 5G runs on Android 10 OS and is loaded with Octa HiSilicon Kirin 990 Chipset.
Huawei tried hard to lead 5G-enabled smartphones chart by releasing Mobile Phones with 5G Technology one after another and Mate X is one of them. The phone officially arrived on stores back in November 2019 and sporting a wide range of exquisite features such as 8" foldable OLED display, HiSilicon Kirin 980 Chipset, 8GB RAM and 4500mAh battery.
Our 5G Supported Mobiles List cannot be completed without mentioning Vivo's first 5G-enabled smartphone named Vivo Nex 3 5G that arrived on stores back in September 2019. The phone flaunts a powerful 4500mAh non-removable battery to support its bigger 6.89-inches display and it runs on Android 9 Pie OS. It arrives with up to 12GB of RAM and equipped with Octa Qualcomm Snapdragon 855+ Chipset.
Though LG has plans for New 5G Phones Coming Out 2020 but LG V50 ThinQ with 5G technology is already on shelves. The company announced V50 ThinQ 5G in May 2019 but started hitting shelves somewhere in December 2019. The gigantic 4000mAh battery supports its massive 6.4-inches display whereas 9.0 Pie OS, Qualcomm Snapdragon 855 Chipset alongside 6GB RAM help running everything smoothly without any issue.
Others
Xiaomi Mi Mix 3G
Oppo Reno 5G
OnePlus 7T Pro 5G
Samsung Galaxy Note 10 Plus 5G & more
Upcoming 5G-Enabled Smartphones
Very much like OnePlus 7 Pro back in 2019, OnePlus will be launching OnePlus 8 Pro somewhere in the 2nd Quarter of 2020 alongside 5G technology. The phone is a part of rumours and leaks, as of now and sources have suggested that it will be loaded with 8GB RAM, 128GB internal storage, 4500mAh battery and Snapdragon 865 Chipset.
Samsung is planning to launch another 5G smartphone named Galaxy S11 on February 11, 2020, with a price tag £799 ($899/AU$1349). According to Samsung Galaxy S11 rumours, it will have more than the punch-hole camera out front and 120Hz refresh rate. Some sources have pointed out a 5X optical zoom Lens which might be 48MP – paired with a zoom lens. Rest of the rumoured details include 6.4-inches to 6.7-inches display, Snapdragon 865 Power, 512GB storage and 12GB RAM.
Read More: Samsung Galaxy S11 Preview
Xiaomi too plans to surprise its audience with a wide Mi 5G Phones List in 2020 and interestingly, Xiaomi Mi 9 Pro has appeared with 5G technology as well as many other entirely-baked features on paper one would need. The phone is said to be loaded with 8GB of RAM, Android 10 Operating System, 4000mAh battery and Qualcomm Snapdragon 855+ Chipset.
Let's finish our 5G Phones List by mentioning Oppo's Reno 3 Pro 5G smartphone which is all set to be launched before 1st Quarter of 2020 ends. According to Oppo's official website, Reno 3 Pro 5G will be holding a massive 4025mAh battery whereas rumours have suggested a 3935mAh battery. It'll have a quad-camera configuration outback and will run on Android 10 OS.
Other Upcoming 5G Phones
Xiaomi Mi Mix 4
Google Pixel 5G
iPhone 12 5G
iPhone 12 Pro 5G
Realme X3 Pro 5G & more
What Apple Says about 5G-Enabled iPhones?
Apple, as usual, didn't disclose any information until it's good enough and ready. However, it doesn't preclude the iPhone rumour mill from building hopes for upcoming Cupertino products. And all the signs point right now to Apple entering this year's 5G fight. The only remaining question is how many iPhone models will ship with the quicker modems if Apple launches 5G phones in 2020. Some rumours indicated that there are two Upcoming 5G Smartphones 2020 from Apple – 6.7-inches and 5.4-inches. Yet Ming-Chi Kuo from TF International Securities now predicts a trio of 5G-ready iPhones.